Criminal Justice Coordinating Center of Excellence
Sequential Intercept Model
Individuals with mental illness are overrepresented in jails and prisons. Correctional settings are not intended to be mental health treatment facilities and are not able to provide optimal care. This phenomenon has resulted in overburdened prison staff, interruption of mental health treatment, and often a worsening of mental health symptoms due to environmental stressors associated with incarceration.
The Sequential Intercept Model
Working with SAMHSA's National GAINS Center, the CJCCoE developed a conceptual model to approach the over-representation of people with mental illness. The model outlines sequential points at which a person with mental illness can be "intercepted" and kept from going further into the criminal justice system. Over time, as systems mature, it is expected that people will be intercepted earlier in the process, leading to fewer people entering the criminal justice system.
The model proposes five intercept levels for the adult criminal justice system:
Law enforcement and emergency services
Initial hearings and initial detention
Jail and courts
Reentry from jails, prisons, and hospitals
Community corrections and community support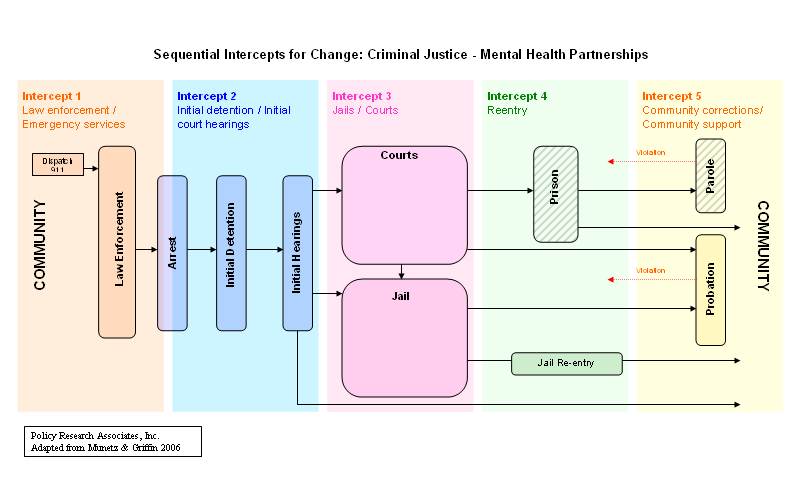 Ohio Criminal Justice Coordinating Center of Excellence
A NEOMED Coordinating Center of Excellence