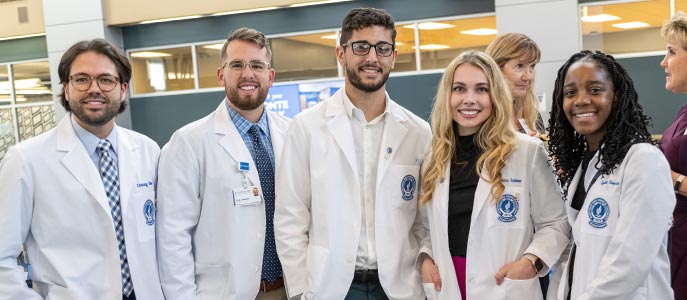 Scholarships
Help us attract and retain academically talented students so that they can pursue their education with minimal financial burden, focus on their education and training, and select a practice area based on their interest rather than a salary required to pay off debt.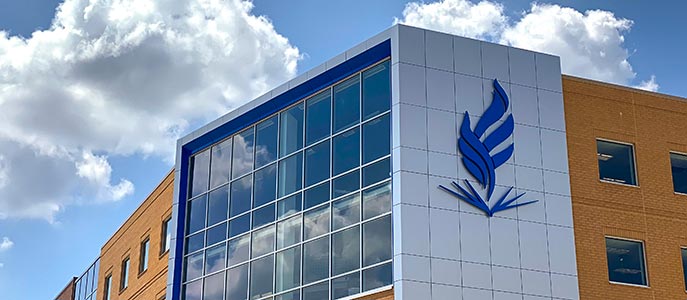 A College
Support one of our colleges: medicine, pharmacy, dentistry or graduate studies, and join our work to create transformational leaders for Ohio and the nation.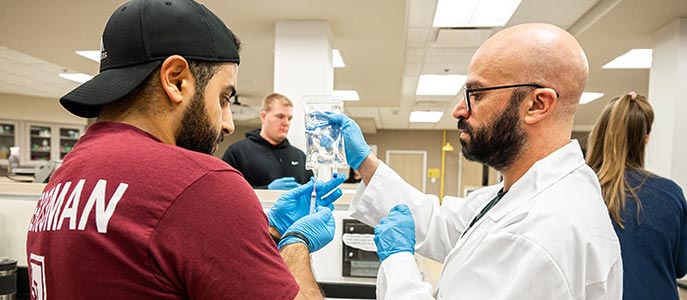 Faculty
With your support, we will hire and retain the best faculty for key academic and research areas by funding endowed professorships and chairs and seed-money grants for junior faculty, and for innovative program expansion.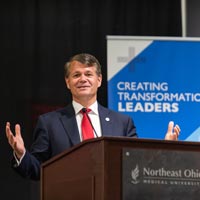 Strategic investments
The Blue Fund supports the most urgent and strategic priorities for NEOMED by providing unrestricted cash gifts, pledges and bequests.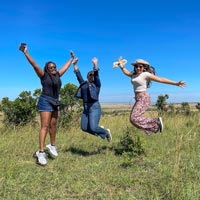 Global health
Through our global health initiative, NEOMED students build careers working with underserved populations. They acquire critical knowledge and skills about resource-constrained health systems, frugal innovation, and the social and environmental determinants of health.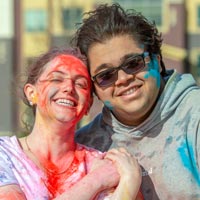 Exceptional Student Experience
Create a memorable educational experience valued by students, and enhance each aspect of their education — classroom, clinical, research, leadership, social and volunteer activities supported by faculty, clinical partners, staff and alumni.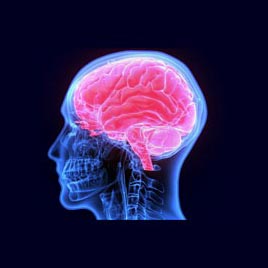 Neuroscience Institute
Expand faculty and research expertise focused on improving brain health and treatment of neurological disorders that unites collaboration in the region in basic science, translational science and clinical domains to improve the lives of patients.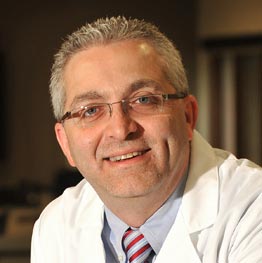 Research
Support our six research focus areas in diabetes, obesity and metabolism; hearing; heart and blood vessel disease; musculoskeletal systems; neurodegenerative diseases and aging; and health services.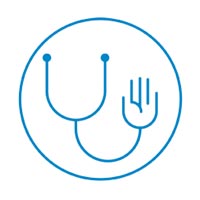 Student Run Free Clinic
The free clinic is run by medicine and pharmacy students and supervised by physicians and pharmacists. Help expand the clinics reach as it provides high quality, non-emergent, no-cost health care to the medically underserved in Ohio.
Online
You can make a gift to NEOMED 24-7 from anywhere through our secure, online giving page [link to come].
Annual giving/Blue Fund
You might be surprised by the many ways your annual gift to the Blue Fund supports causes you care about.
Mail
Send a gift to:
Northeast Ohio Medical University
Advancement Division
4209 State Route 44
PO Box 95
Rootstown, Ohio 44272
More ways to give
Corporate and foundation giving
Matching gifts
IRA charitable rollover
Tax strategies
Honorary and memorial gifts
We can help you set this up! Call 330.325.6662 or write to philanthropy@neomed.edu.
Support the Blue Fund
Annual fund operating gifts have an immediate impact on our students and the entire NEOMED community as they provide much needed financial support for scholarships, academic programs, ceremonies like the White Coat and other urgent needs.
Blue Fund