Our more than 4,500 alumni are everywhere
NEOMED has more than 4,500 alumni representing all 50 states and beyond. Fellow alumni are employed by nearly 200 health care institutions and pharmacies, and practice in more than 50 fields of health care.
Congrat­ulations to our 2022 Alumni Association Award Recipients!
From left:
Distinguished Alumni AwardFrank Papay, M.D. ('84)Distinguished Service AwardJames Kravec, M.D. ('02)Lifetime Achievement AwardZouhair Yassine, M.D.
(awarded posthumously)
Here to help
TRANSCRIPTS & DIPLOMAS
Request transcript verification or diploma replacement.
FIND AN ALUMNUS
SHARE YOUR NEWS
CONNECT
Our Facebook page is one of the best ways to keep in touch with your former classmates and NEOMED.
We plan a number of alumni events throughout the year.
GET INVOLVED
Volunteer, make a gift or nominate a fellow alumnus for an award.
---
CONTACT US
Write to Craig Eynon, director of alumni relations, at ceynon@neomed.edu.
Our alumni: By the numbers
473
Alumni serve as clinical faculty
100+
Hospital, clinical and pharmacy partners
Events of interest to alumni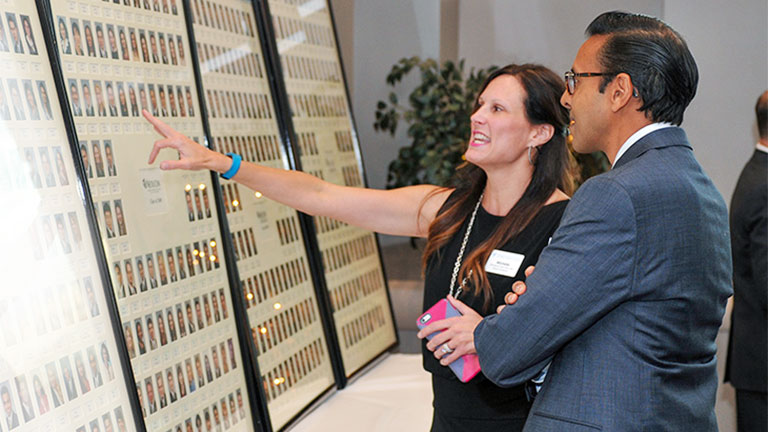 Contact Us
Craig Eynon
Director of Alumni Relations & Development Operations
Phone: 330.325.6663
Email: ceynon@neomed.edu