Northeast Ohio Medical University's MEDCAMP program, to be held July 6-8, 2023, is accepting applications from highly motivated undergraduate students. Now in its 33rd year, MEDCAMP provides hands-on experiences in bio-medical […]

Read the news

Dear NEOMED Community: For the month of February, Northeast Ohio Medical University celebrates Black History to highlight the pivotal role that Black Americans have played in shaping our great country. […]

Read the news

We were active in social media throughout 2022, with nearly 900 posts. If you follow NEOMED on social media, you likely didn't miss these posts, but just in case, here's […]

Read the news
NEOMED Is Within Your Reach.
Become a Health Care Professional
NEOMED is a community-based, public university that partners with other colleges and universities; health care providers, pharmacies and research companies; and business, civic and public leaders to help bring wellness and access to health care to the medically underserved in Ohio and throughout the nation.
One University.  Three Colleges.


Infinite Possibilities.

Health care is a team sport. NEOMED students are interprofessionally educated. And their talents are in high demand in Northeast Ohio's leading health care sector and beyond.
CREATING TRANSFORMATIONAL LEADERS
Through EDUCATION, DISCOVERY AND SERVICE
97%
College of Medicine match rate
77%
College of Pharmacy alumni living in Northeast Ohio
90+
Student organizations from professional organizations to recreational groups
93.3%
First-time NAPLEX pass-rate (10-year average)
Tour NEOMED Virtually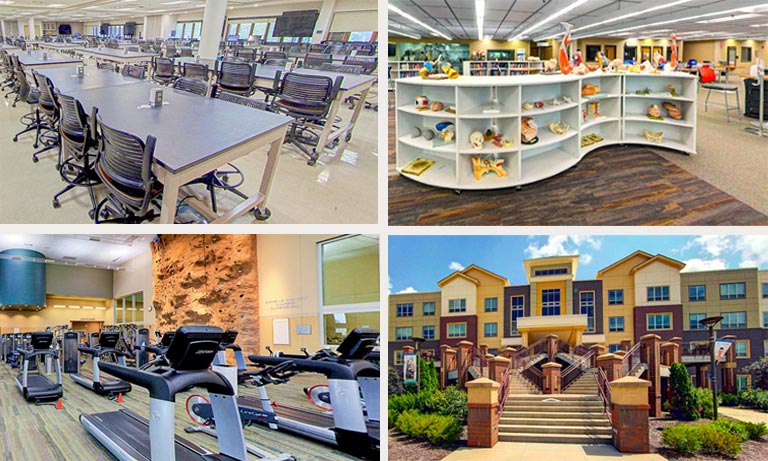 Get a good feel for all that NEOMED has to offer from your desktop or smartphone.