Toward an even brighter future
The NEOMED Foundation is a 501(c)(3) independent, not-for-profit, tax-exempt organization that supports NEOMED's mission, including its research, educational and charitable purposes by encouraging and accepting philanthropic gifts to further University goals.
Founded in 1978 as the Medical Education Foundation, the foundation accomplishes its mission through advocacy, fundraising, community outreach, investment management and stewardship of resources. The foundation is led by a board of directors with experience in health care, community and business.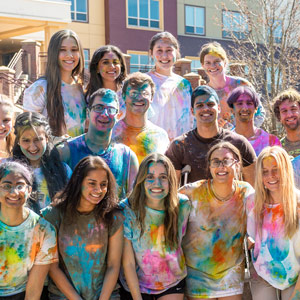 Board of Directors
Fiscal Year 2024
PRESIDENT
Doreen K. Riley
President, NEOMED Foundation
OFFICERS
Mark A. Mosley, J.D. – Chair
Mark S. Lerner – Vice Chair & Chair, Development Committee
David J. Konik – Secretary
Joel Marx – Treasurer & Chair, Investment and Finance Committee
Kathleen S. Padgitt, M.D., FACP ('89) – Chair, Committee on Directors
DIRECTORS
Virginia D. Banks, M.D.
Deborah L. Grinstein, J.D.
Jerry R. Herman, CFA
David P. Leone, D.C., M.B.A.
Jennifer L. Lile, CELA
Mario Mastroianni
Deborah A. Okey, J.D.
Lesleigh Robinson
Rajiv Taneja, D.M.D.
Brian C. Wagner, CEM, CMVP, CBCP
Paul Watanakunakorn, M.D. ('98)
Ex Officio (voting)
Rajiv B. Lapasia, M.D., ('00), President, NEOMED Alumni Board
Emeritus Members (non-voting)
Erwin A. Maseelall, M.D.
James L. Pazol, J.D.
Samuel Roth
---
More