Pharmacy Residency Programs
80%
of your residency experience is spent at AxessPointe Community Health Centers that deliver primary medical, dental, and preventative health services to the medically underserved.
PGY2 Ambulatory Care Residency Program
Become an Ambulatory Care Practitioner
The College of Pharmacy at NEOMED in conjunction with AxessPointe Community Health Centers offers a postgraduate year 2 (PGY2) ambulatory care residency program with an academic focus. The PGY2 program is designed to build upon the skills gained during a PGY1 year with an additional focus on managing an ambulatory care clinic. Residents will gain knowledge and skills necessary to grow and sustain an ambulatory care practice and develop essential academic leadership skills to be a clinical faculty member.
Residency Overview
Residents will serve as the primary clinical pharmacist for an outpatient-based family medicine clinic in Akron, Ohio. They will gain experience developing professional relationships with multiple healthcare providers in an underserved setting. One day per week will be spent in an academic setting with a focus on developing skills in course directorship, academic committee participation, and academic leadership.
Did you know?
Our 2023 PGY-2 match rate was 90%, with our residents going into critical care, ambulatory care, psychiatry and infectious disease.
Why pursue a PGY2 in ambulatory care?
Develop clinical expertise
Provide educational opportunities
Enhance leadership & project management skills
Engage in research
Directly impact patient care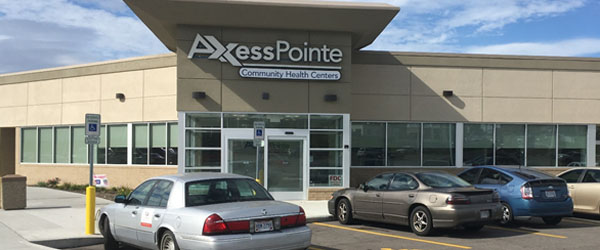 Residency Practice Site
AxessPointe Community Health Centers, a federally qualified health center (FQHC), is a not-for-profit corporation that delivers primary medical, dental, mental and preventative health services in medically underserved areas.
80% of the residency is spent at the practice site
Patient care responsibilities vary and are under the guidance of the assigned site preceptor.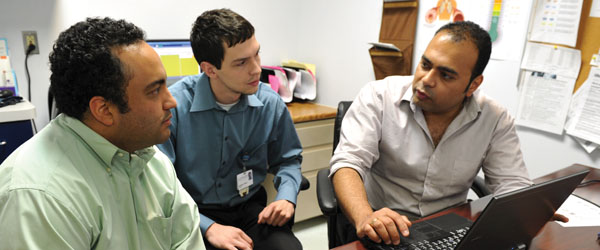 Residency Clinical Faculty Experience
Residents gain experience as a clinical faculty member through teaching large and small groups, participating in committee work, and attending college and department meetings.
20% of the residency is spent at NEOMED
Clinical faculty experience is developed at NEOMED under the guidance of the residency program director.
Meet the Team
Pharmacy residents report to the residency program director. Residents also work closely with their residency preceptor.