Pharmacy Residency Programs
80%
of your residency experience is spent at AxessPointe Community Health Centers that deliver primary medical, dental, and preventative health services to the medically underserved.
PGY1 Pharmacy Practice Residency
The NEOMED/AxessPointe Community Health Center Residency Program
Prepare for a Future as a Health Care Provider & a Clinical Faculty Member
The College of Pharmacy at NEOMED offers a postgraduate year one (PGY1) Pharmacy Practice Residency Program with an ambulatory care and teaching focus designed to cultivate practitioners who wish to develop clinical expertise, educate future pharmacists, enhance their leadership and project management skills, and engage in research. Graduates of the residency program are prepared to provide pharmaceutical care services in a community or ambulatory care setting and to become a clinical faculty member at a school of pharmacy.
Did you know?
Our 2023 PGY-1 match rate was 94.4%, the highest in Ohio and eighth highest in nation (national average 82%)
Residency Learning Experiences
Pharmacy residents participating in the PGY1 Pharmacy Practice Residency Program develop and enhance skills in five distinct learning experiences:
Pharmaceutical Care and Practice Management,
Distribution/Staffing,
Teaching & Learning,
Project Management, and
Ambulatory Care Leadership & Entrepreneurship.
Why a Pharmacy Practice Residency?
Develop clinical expertise
Provide educational opportunities
Enhance leadership & project management skills
Engage in research
Directly impact patient care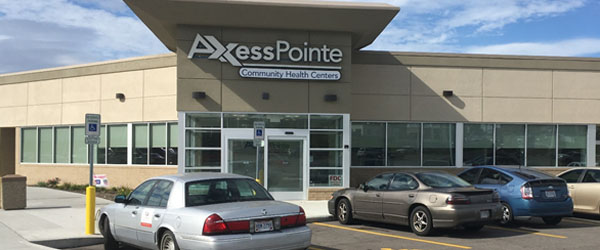 Residency Practice Site
AxessPointe Community Health Centers, a federally qualified health center (FQHC), is a not-for-profit corporation that delivers primary medical, dental, mental and preventative health services in medically underserved areas.
80% of the residency is spent at the practice site
Patient care responsibilities vary and are under the guidance of the assigned site preceptor.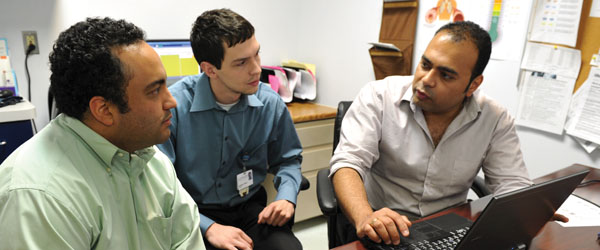 Residency Clinical Faculty Experience
Residents gain experience as a clinical faculty member through teaching large and small groups, participating in committee work, and attending college and department meetings.
20% of the residency is spent at NEOMED
Clinical faculty experience is developed at NEOMED under the guidance of the residency program director.
Meet the Team
Pharmacy residents report to the residency program director. Residents also work closely with their residency preceptor.