Meet the staff in Student Affairs and student diversity
Welcome to the Northeast Ohio Medical University!  We are excited to share this journey with you, providing you with a supportive learning environment and guiding you through your undergraduate medical training.
We work in partnership with the staff in the office of Academic Affairs and Student Services and the Center for Student Wellness and Counseling to ensure that you receive the academic and personal support you need to meet your educational goals, and to holistically support your professional development as a physician.
Douglas Moses, M.D. ('95), Associate Dean for Admissions and Student Affairs
As the chair of the College of Medicine Admissions committee, I lead the COM recruitment and admissions efforts and oversee COM Student Affairs. This allows me to chair the COM Admissions Committee and be part of molding a talented and diverse student body that encompasses the mission our college has developed.
In addition, I have the privilege of working with a stellar Student Affairs team to help students develop into a NEOMED physician.
corrie stofcho, m.d. ('06) , Assistant Dean of Student Affairs
As the student advocate for all College of Medicine students, I serve as your first point of contact for troubleshooting issues and concerns and connecting you to the appropriate resources for addressing those concerns. I also provide students with guidance and support in a wide variety of activities, including: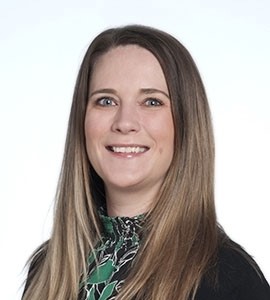 Preparing you for your career as a Physician through NEOMED's holistic career development curriculum. This includes oversight of the Residency Match process including ERAS, MSPE preparation, and the Supplemental Offer and Acceptance Program.
Building your personal board of directors by connecting you with a robust network of mentors and advisors through NEOMED's Professional Development Advising Team (PDAT) program.
Planning and implementing extra-curricular enrichment opportunities, including career exploration, research and service experiences.
Writing dean's letters of recommendation for research and other professional development applications.
Harmony Stanger, M.B.A., Assistant Director, Student Affairs
As an advocate for student success, I assist with the coordination of all College of Medicine student programming, planning, activities and special events, and serve as a student resource for career advising support in these areas:
Assist students with preparation of their curriculum vitae, interview skills and other career preparation activities.
Help to coordinate the residency match process and Match Day.
Advise medical students on research, service and other professional development opportunities.
Assist with management of the Professional Development Advising Team (PDAT) program.
---
Our Work
The College of Medicine Student Affairs team also participates in the development and administration of many policies that impact the quality of life and campus resources available to medical students and provide support and advisement to the NEOMED Student Council, Student Conduct Council and College of Medicine student interest groups.
Together with our colleagues in the Office of the Dean and Medical Education, we coordinate many events that will be memorable milestones in your career development, including the White Coat Ceremony, Match Day and Graduation! Your well-being and career balance are of paramount importance to our team; as such, we are committed to working with you to support you throughout your training.
Once again, welcome to NEOMED! Please do not hesitate to reach out to us if we can be of any assistance to you during your time here.
CONTACT
Douglas Moses, M.D. ('95)
Associate Dean of Admissions and Student Affairs
Clinical Professor, Pediatrics
Email: dmoses@neomed.edu
Phone: (330) 325.6197
Corrie Stofcho, M.D. ('06)
Assistant Dean of Student Affairs
Clinical Assistant Professor of Pediatrics
Phone: 330.325.6760
Email: cstofcho@neomed.edu
Harmony N. Stanger, M.B.A.
Assistant Director, Student Affairs
Email: hstanger@neomed.edu
Phone:(330) 325.6719
---
Student diversity
Yoleetah Ilodi, M.D., assistant dean of diversity
Yoleetah Ilodi, M.D. is the Assistant Dean of Diversity in the College of Medicine. Dr. Ilodi provides leadership, oversight and strategic vision for policies and initiatives to promote inclusive and equitable learning and working environment for students, faculty and staff in the College. She leads efforts to ensure that the College achieves its expectations for diversity and maintains an environment that welcomes and fosters inclusivity.
Dr. Ilodi is an associate professor of internal medicine, a graduate of the Fellowship in Academic Medicine and serves on the COM admissions committee. She currently practices internal medicine and geriatrics for Summa Health, where she is the lead physician for inclusion and recruitment for medical education.
Dr. Ilodi earned her medical degree from the University of Cincinnati College of Medicine. She completed her internal medicine training at Summa Health, where she also completed a fellowship in geriatric medicine.
Iris Mirelez, M.Ed., assistant director, student diversity

Iris Mirelez, M.Ed. is assistant director of student diversity for the College of Medicine. In this role she coordinates and implements efforts to recruit, enroll and support historically underrepresented students in medicine. She works collaboratively with the Office of Admissions and in alignment with the University's and the Colleges' missions, demonstrating commitment to access and inclusion.
Prior to joining NEOMED, Ms. Mirelez served as the Director for the One Stop Shop for Student Services at Kent State, which combined front facing student services related to financial aid, billing and student records. Prior to her time at Kent State, she served in a variety of administrative roles at Wright State University.
Ms. Mirelez has a bachelor's in mass communication and Master of Education and human services both from Wright State University.
CONTACT
Yoleetah Ilodi, M.D.
Assistant Dean, Diversity
Associate Professor, Internal Medicine
Email: yilodi@neomed.edu 
Phone: (330) 325.6289
Iris Mirelez, M.Ed.
Assistant Director, Student Diversity
Email: 330.325.6752
Phone: imirelez@neomed.edu
CONTACT
Harmony Stanger, M.B.A.
Assistant Director, Student Affairs
Phone: 330-325-6719
Email: hstanger@neomed.edu