Office of Medical Education
Mission: To provide exemplary curricular support in the delivery of a collaborative medical education program using evidence-based design and improvement strategies to graduate transformational leaders who advance the health of our diverse communities.
Vision: Through compassion, collaboration, and innovation, we aspire to shift the paradigm of medical education through an exceptional learning experience that empowers students to become lifelong learners and adaptive leaders who address health care challenges and improve health in their communities.
Meet the Team
In the College of Medicine, there is a skilled team to support the work of course directors, curriculum operations and the educational program.
Senior Associate Dean – Cynthia H. Ledford, MD, cledford@neomed.edu
See Dr. Cynthia Ledford's Curriculum Vitae: Ledford_CV
Oversees and directs the vision for the curriculum
Builds systems and teams that effectively support the work we do
Identifies and negotiates for resource needs of students and faculty
Develops faculty and teams
Serves as administrative chair and ex-officio for the Curriculum Committee
Associate Deans- Vacant (M1M2) and Sue Nofziger, MD (M3M4) snofziger@neomed.edu
See Dr. Susan Nofziger's Curriculum Vitae: Nofziger_CV
Works directly with subcommittees and course directors
Attends to the details of implementation of the curriculum
Assists with identifying needs for faculty recruitment and development
Assists with identifying students in need and connect them with resources
Serves as important quality reviewers of the curriculum (peer review)
Serves as administrative chair and ex-officio for the Pre-clerkship Curriculum Subcommittee and Clinical Curriculum Subcommittee, respectively
Assistant Dean- Janet Holliday, PhD, jholliday@neomed.edu
See Dr. Janet Holliday's Curriculum Vitae: Holliday_CV
Ensures assessments and tests are of high quality
Meets with course directors to guide interpretation and validation of test results
Uses student outcomes data to help inform curriculum and college decisions
Serves as administrative chair and ex-officio for the Curriculum Evaluation Subcommittee
Director of Faculty Development – Jennifer Hillyer, PhD COMFACDEV@neomed.edu
See Dr. Jennifer Hillyers's Curriculum Vitae: Hillyer_CV
Helps identify needs related to developing teaching skill
Curates resources for faculty development, connects faculty to resources
Administers the Education Innovation Award
Curriculum Data Management Team under leadership of Sara Kosiba, PhD, –skosiba@neomed.edu
See Dr. Sara Kosiba's Curriculum Vitae: Kosiba_CV
Oversees all data needs of the curriculum
Ensures curriculum data and mapping is complete and accurate to support our content integration needs
Creates and reports program evaluations including data related to course and teaching quality
Oversees quality and alignment of assessments of learning, in collaboration with the assistant dean; reports curriculum outcomes to inform decisions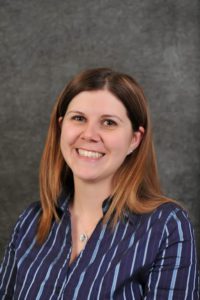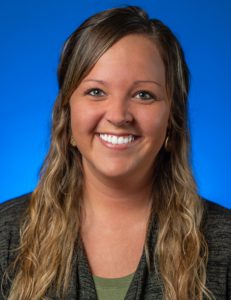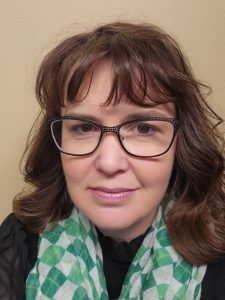 Curriculum Operations Team – CurriculumOperationsTeam@neomed.edu
See Cristina Basaran's Curriculum Vitae: Basaran_CV
See Vanessa Painter's Curriculum Vitae: Painter_CV
See Alyssa Pryor's Curriculum Vitae: Pryor_CV
See Belinda Sasala's Curriculum Vitae: Sasala_CV
Supports delivery of the curriculum,
Attends to details of implementation

finalizing syllabi
posting content to the learning management system (Canvas)
confirming accuracy of the detailed academic calendar (Outlook)
scheduling classrooms and needed resources (including technology)
oversee scheduling of clinical sites, small groups, or clerkships and electives
coordinating communications from course directors to faculty teachers
monitoring attendance (of faculty and students)
---
See next