The Drs. Fred and Penny Frese Lecture Series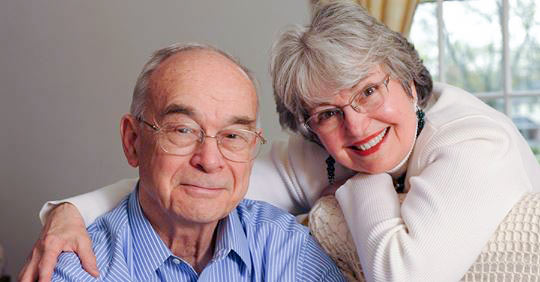 The Drs. Fred and Penny Frese Lecture series honors the late Fred Frese, Ph.D., and Penny Frese, Ph.D., by sharing stories of individuals living successfully with schizophrenia and other serious mental illnesses and the ways in which their loved ones support their recovery.
Peg's Foundation and the NEOMED Department of Psychiatry Coordinating Centers of Excellence sponsor this lecture annually.
If you would like more information, please contact bestcenter@neomed.edu. 
2023 Drs. Fred and Penny Frese Lecture
2023 Drs. Fred and Penny Frese Virtual & In Person Lecture, "Recovering Family and Hope: A daughter's journey and a mother's devotion. See the recap of the 2023 Frese Lecture featuring Bethany and Karen Yeiser.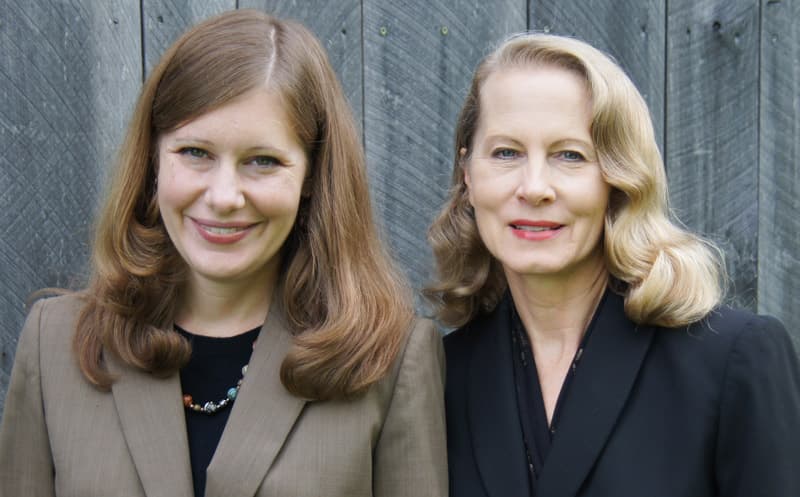 Bethany Yeiser, President of the CURESZ Foundation (Comprehensive Understanding via Research and Education into SchiZophrenia); Karen Yeiser, mother of Bethany Yeiser and registered nurse, secretary for The CURESZ Foundation presented at the 2023 Frese Lecture.
Bethany Yeiser is the President of the CURESZ Foundation which she co-founded with Dr. Henry Nasrallah in 2016. CURESZ stands for Comprehensive Understanding via Research and Education into SchiZophrenia. She is a motivational speaker and the author of Mind Estranged: My Journey from Schizophrenia and Homelessness to Recovery (released May 31, 2014). Bethany was a scholarship winner, researcher and violinist before she became severely mentally ill and homeless her senior year of college in 2003. She has maintained a high level of recovery for 15 years. Bethany also publishes a blog called "Recovery Road" on PsychologyToday.com
Karen S. Yeiser, a registered nurse for twenty-two years cared and advocated for people with developmental disabilities throughout her career. While living through the severe mental health crisis in her daughter's life, she gained a deeper and more personal understanding of the unique nature of schizophrenia, and the challenges individuals with schizophrenia and their families face.
Previous speakers
2022
Cecilia McGough, Founder and Executive Director, Students With Psychosis, and Students With Psychosis Team Members Dominique, Internship Coordinator; Alice Antcliff, Student Leader Coordinator; Laura Kordowski, Executive Board Member and Vice President for Management; Emeka Chima, Secretary and Executive Board Member; and Rei, Executive Board Member; presented "Community-Building and Collaboration Among Students With Psychosis" on May 24, 2022.
Cecilia McGough is a mental health activist, founder and executive director of Students With Psychosis, a non-profit organization with a global reach, media consultant and former radio astronomer living with autism and schizophrenia.
At the age of 17, Cecilia co-discovered a celestial object that emits regular pulses of radio waves along with other electromagnetic radiation and her findings were published in the Astrophysics Journal. After making such an important discovery, she studied astronomy and astrophysics at Penn State University.
Although Cecilia had experienced symptoms of schizophrenia throughout her life, she did not receive a formal diagnosis until her sophomore year of college. After receiving treatment and during her recovery journey, she decided to share her experiences and help others facing similar situations. In 2017, she delivered a TEDxPSU Talk aimed at reducing the stigma associated with schizophrenia. Since that TEDxPSU Talk, Cecilia's story has been viewed more than 30 million times across multiple international platforms. She also founded and serves as executive director of Students With Psychosis, a non-profit that empowers student leaders, advocates and their families through community-building and collaboration. Students With Psychosis provides more than 160 hours of virtual programming each month at no cost to its members, with facilitated programming and opportunities to get more involved each day.
View the 2022 Drs. Fred and Penny Frese Lecture
2021
Carlos A. Larrauri, MSN, APRN, PMHNP-BC, FNP-BC, and Matthew Racher, CRPS, presented "Love and Hope: The Guiding Lights Through the Fog of Schizophrenia" on May 26, 2021.
Carlos A. Larrauri, MSN, APRN, PMHNP-BC, FNP-BC, and Matthew Racher, CRPS, became friends during their schizophrenia recovery journeys. Their journeys have led them to give back to others with mental illness, through their professional work and the original music that their band, FogDog, performs at community mental health awareness events. Carlos is a board-certified Family Nurse Practitioner and Psychiatric Mental Health Nurse Practitioner, and he is concurrently pursuing a law degree from the University of Michigan Law School and a master's degree in public policy at the Harvard Kennedy School as a Zuckerman Fellow. Matthew is a Certified Recovery Peer Specialist and works as an outreach coordinator at IDEA, a syringe exchange program in Florida. He is pursuing a Master of Social Work at Barry University in Miami Shores. Carlos and Matt shared their stories of recovery and hope from schizophrenia and FogDog performed original music.
View the 2021 Drs. Fred and Penny Frese Lecture
2019
Robert S. Laitman, M.D., and Daniel Laitman presented the 2019 Drs. Fred and Penny Frese Lecture, "Hope and Help: Meaningful Recovery from Schizophrenia and Serious Mental Illness with Clozapine," Oct. 14, 2019, at 3:30 p.m. in the Grand Ballroom of the NEOMED NEW Center.
Daniel Laitman was diagnosed with schizophrenia just before his 16th birthday. His parents, Drs. Robert and Ann Mandel Laitman, used love, determination and science to find the best treatments available to help him live successfully with schizophrenia.
Today, Daniel is showing the world what is possible – just by being himself. When he is not performing stand-up comedy in New York City clubs, he is advocating for mental health through his favorite charities: Team Daniel, Schizophrenia and Related Disorders Alliance of America, Brain & Behavior Research Foundation and Mental Health America.
Dr. Robert Laitman, a self-described "optimistic nephrologist," discovered a passion for helping patients with serious mental illness, and developing a regimen for the treatment of psychosis based on the optimal use of clozapine, a valuable, but frequently underutilized, medication, to assist people with schizophrenia and other serious mental illnesses find hope and help.
2018
Elyn R. Saks, J.D., Ph.D., presented the inaugural Drs. Fred and Penny Frese Lecture at NEOMED Sept. 12, 2018.  Dr. Saks is a winner of the MacArthur Foundation Fellowship (better known as the MacArthur genius award). She is the Orrin B. Evans professor of law, psychology and psychiatry and the behavioral sciences at the University of Southern California Gould Law School. She is a mental health law expert and author of a best-selling book, The Center Cannot Hold, about her own experience living with schizophrenia.