The Department of Psychiatry at NEOMED is based at the Rootstown campus and has a clinical presence at the hospitals, community mental health agencies and private practice offices of psychiatrists and psychologists throughout northeast Ohio.
The Department of Psychiatry faculty is comprised of psychiatrists and psychologists in clinical practice in hospital, public and private practice settings. The department is committed to the tripartite mission of teaching, clinical service and research and scholarly activities. Its faculty is actively involved in teaching medicine students and psychiatry residents and is dedicated to the lifelong learning expected of all physicians.
Department Chair: Randon Welton, M.D.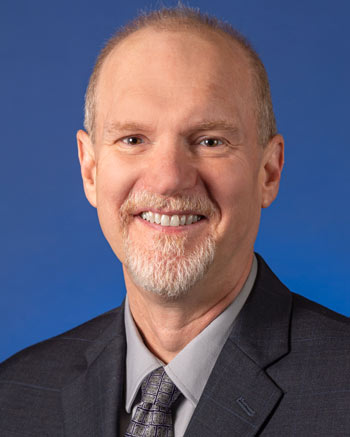 Randon Welton, M.D. is  the Margaret Clark Morgan Endowed chair and professor in the Department of Psychiatry.
Prior to his arrival at NEOMED, Dr. Welton served as residency program director at Wright State University Boonshoft School of Medicine. He has spent over 20 years in psychiatry resident and medical student education, which include roles as a residency outpatient supervisor at the Penn State Hershey Medical Center and deputy residency education director at the University of Texas Health Science Center in San Antonio.
Dr. Welton served as a member of the United States Air Force for 24 years. During his service, he held the position of psychiatry consultant to the Air Force Surgeon General and was selected for the Department of Defense/Department of Veteran Affairs work groups to create clinical practice guidelines for post-traumatic stress disorder and bipolar disorder.
Dr. Welton earned his medical degree from the Uniformed Services University of Health Sciences in Bethesda, Maryland, and completed his psychiatry residency at Wright State University School of Medicine.
Drs. Fred and Penny Frese Lecture
The annual Drs. Fred and Penny Frese Lecture includes featured speakers sharing stories of individuals living successfully with schizophrenia and other serious mental illnesses and the ways in which their loved ones support their recovery.