HELP AVAILABLE FOR YOUR CVs, MATCH PORTFOLIOS AND OTHER HIGH STAKES WRITING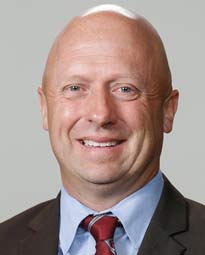 Brian Harrell
We serve students, faculty and staff.
We can help with match portfolios, personal statements, CVs, manuscripts, scholarship applications, dissertations, speeches, essays for class, grant proposals, journal articles, poster presentations and more.
Appointments are required. The Writing Center is a pilot, open 20 hours a week for now. Demand for appointments is increasing. Please plan ahead and anticipate that there may be a delay of up to a week for an appointment. Request an appointment online.
The Writing Center lead is Brian Harrell, a writing specialist in Student Services. Brian has taught classes at NEOMED since 2018. He has a master's degree in English Composition and his research interests are online pedagogy, writing center theory, first-year composition and the rhetoric of health and medicine.
About 80% of requests are handled asynchronously: You submit your writing, a tutor reviews the document and screenshares a critique with suggestions.
The Writing Center is located in the library, in L202-A.
After every appointment, you will be asked to complete a survey. The survey data will help us improve the service and potentially extend our hours if we can show that students and others value the Writing Center.
Have a question? Email writingcenter@neomed.edu.
---
More