Ohio Program for Campus Safety & Mental Health
Technical Assistance
CAMPUS COMMUNITY CHATS
The past year and a half has been unpredictable for educators and students alike and this academic school year is expected to be as close to normal for in-person learning and campus life. Prioritizing safety, mental wellness, and preparing for academic success will be presented in a new way for students, staff, and faculty. The Ohio Program for Campus Safety and Mental Health has introduced a virtual "Campus Community Chat" to expand upon ways campuses and communities can access collegiate mental health resources.
View transcript of the may 12th campus community chat: recognizing and responding to a first episode of psychosis
View transcript of the April 21st Campus Community Chat: helping students cope & de-stress
View transcript of the October 21st Campus Community Chat: Collegiate Recovery Programs: Supporting Recovery Initiatives for the Campus-Community
View transcript of the August 26th Campus Community Chat: Building a Conversation on Mental Wellness
Download Chat
What to expect? You can expect the Ohio Program for Campus Safety and Mental Health Twitter moderator to tweet out questions one-by-one giving time for participants to respond. We encourage all participants to join in the discussion. Please contact us to request questions in advance at opcsmh@neomed.edu
Want to participate? Follow us on twitter @neomedopcsmh to engage in this conversation and keep up with events and resources we share. If you do not have a twitter, but still want to find the helpful resources throughout the chat, visit the twitter explore page: https://twitter.com/explore. There, you can search our twitter handle @neomedopcsmh to stay up to date.
New to twitter? Create an account. Twitter provides a detailed instruction guide to creating an account for yourself, your institution, organization, or business. Find the detailed instruction guide here.
the Ohio Wellness Campus Collabortive
The Ohio Program for Campus Safety and Mental Health (OPCSMH) recently was funded via GEERs funding by The Ohio Department of Higher Education in partnership with The Ohio Department of Mental Health and Addiction Services to develop the Ohio Wellness Campus Collaborative (OWCC).
The OWCC will provide technical assistance, support, resources, workshops, and training to a cohort of five campus-community partnerships to address pandemic-related behavioral health issues with students enrolled in Ohio's public universities, community colleges, and non- profit higher education institutions.
The OPCSMH will partner with The Ohio State University Higher Education Center for Alcohol and Drug Misuse Prevention and Recovery (OSU HECAOD).  The following campuses are participating in the cohort:
Bowling Green State University
Youngstown State University
Cleveland State University
The University of Toledo
Central State University
The Ohio Healthy Campus Initiative
In 2016, The OPCSMH, in collaboration with the JED Foundation and Peg's Foundation, developed the Ohio Healthy Campus Initiative. The Ohio Healthy Campus Initiative is a cohort of campuses that participated in the JED Campus Program and the Healthy Minds Study. The JED Campus Program assesses fidelity to the comprehensive mental health approach and supports the development of strategic plans to improve students' emotional well-being. The Healthy Minds Study is a survey of students developed by the University of Michigan to determine the prevalence of mental disorders, help-seeking behavior and attitudes about mental health. Each year campus stakeholders from a cross-section of Ohio colleges and universities convened to discuss the Healthy Minds Study annual data and to learn about implementing best practices on campus.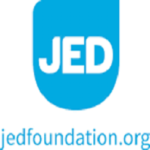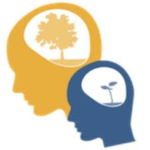 Contact
Department of Psychiatry
Phone: 330.325.6690
Ohio Program for Campus Safety & mental Health
NEOMED Coordinating Center of Excellence