How to Apply
Application Requirements
Personal statement(s)
Current transcript
Resume
Letter of recommendation
Cost
No cost. Only your time and expertise!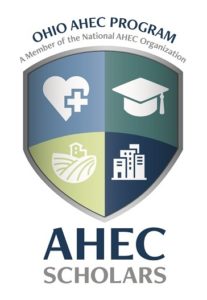 What if you have the key to unlocking the most impactful health issues of today?  Imagine creating unique solutions that can really make a difference in your community.  In the last two years of your formal education, you and your peers will come together to understand very real health care issues in northeast Ohio.
Who Should Apply?
Enrolled college students in their last two years of formal education
who have an interest in a health career, and
have a desire to serve those less fortunate in communities that lack appropriate health care.
Application Eligibility Guidelines
Applicants must be undergraduate students who will be entering their last two years of formal education and attend an undergraduate university in Northeast Ohio.
First consideration is given to applicants from groups underrepresented in health care professions.
Required Application Materials
Each AHEC Scholar's Program application should include:
Completed online application
Statement of 250 words or less, on how you will meet this challenge of an additional 80 hours of programming (September – May) above your normal class load. Please include strategies that you will use to ensure your success.
Personal statement, not to exceed 250 words, that addresses your goals for participation in the program and any unique qualities that you can bring to the Scholar's Program.
Explanation, not to exceed 500 words, of any previous experiences for interprofessional collaboration, service learning, health promotion or any other health education activities. Also include your thoughts to the commitment or experience with underserved individuals and/or communities.
Current college transcripts
Resume
Letter of recommendation from a teacher, faculty member or advisor.
Contact
Phone: 330.325.6584