The Department of Internal Medicine faculty consists of practicing health care professionals from Northeast Ohio Medical University's affiliated hospitals throughout northeast Ohio. Our faculty members volunteer their time to train our students. These volunteer faculty members model the University's core values of competence, communication, caring, character, curiosity and community in their daily practice and their teaching and mentoring of medical students. The department's success relies on the strengthening of our affiliations with our community partners in health care delivery and our ability to work cooperatively and collaboratively with researchers and educators throughout the entire medical school and university.
Internal Medicine Sections
Cardiology
Dermatology
Gastroenterology
General Medicine
Infectious Disease
Pulmonary/Critical Care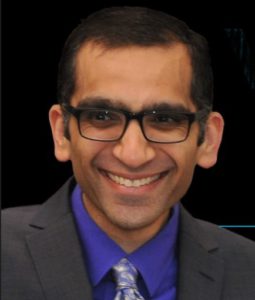 department chair
Mehool Patel, M.D., '98 is clinical professor and interim chair of the Department of Internal Medicine.
Dr. Patel has served as Hematology/Oncology section chair, clinical dyad leader for the Foundations of Disease and Treatment course as well as course director for informatics in the College of Graduate Studies. He has long been actively involved in NEOMED and the curriculum having served a vital role on the COM curriculum committee, as an elective director for Hematology and Oncology in the M4 year and as a reflective practice leader for Human Values in Medicine.
Dr. Patel is currently in practice at Western Reserve Hospital as a hematologist/medical oncologist. He previously served as an associate chief health officer at Watson Health for Provider Analytics and was in practice at Summa Health. He has served on NEOMED's Foundation Board, Alumni Board and currently serves on the College of Medicine Admissions Committee.