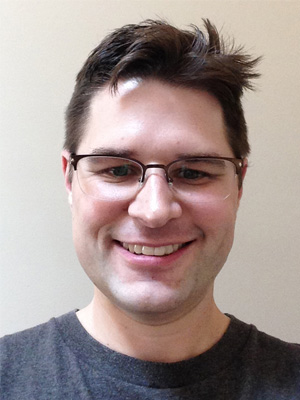 Academic Title(s)
Assistant Professor of Anatomy and Neurobiology
Bio
I received my Ph.D. in applied cognition and neuroscience from the University of Texas at Dallas, followed by postdoctoral training in neuroanatomy at the University of California Berkeley and NEOMED. I have taught neuroanatomy at the undergraduate, graduate and medical levels.
My laboratory examines how the neural circuits in hearing change as we age. Age-related hearing loss is associated with a reduction in the level of GABA, a key neurochemical used to communicate among neurons throughout the auditory system. The loss of GABA leads to a variety of hearing deficits, including impairment of the ability to detect fine differences in the timing of sounds.
Specifically, we are identifying age-related changes of GABA in an auditory midbrain area known as the inferior colliculus (IC) and correlating these changes to shifts in hearing thresholds. Ultimately, we seek to determine the IC circuits that undergo age-related hearing loss.
Area of Expertise/Research Interests
We employ fluorescent and electron microscopy (EM) and multi-label immunohistochemistry to identify age-related changes to auditory circuits in the midbrain. A variety of antibodies to glutamic decarboxylase are used to label GABAergic cells and boutons. Traditional tract-tracing as well as intersectional viral tract-tracing are used to label auditory midbrain cells and their projections. Lastly, we use immunogold EM to identify excitatory and inhibitory synaptic morphologies.
Educational Background
Ph.D. in Applied Cognition and Neuroscience, University of Texas at Dallas, 2008
M.S. in Applied Cognition and Neuroscience, University of Texas at Dallas, 2003
B.S. in Neuroscience, University of Texas at Dallas, 2001
Academic & Professional Activities
Electron Microscope Lab Manager
Electron Microscope Committee
Anatomy and Neurobiology Seminar Organizer
Neurology Student Interest Group-Faculty advisor