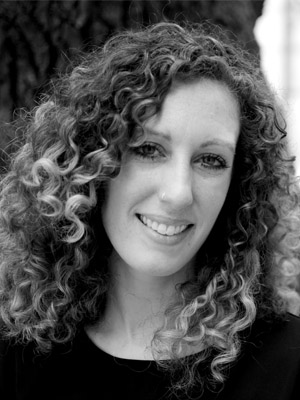 Office
Room: G-128
Hours: By appointment
Academic Title(s)
Assistant Professor of Family and Community Medicine
I joined the Department of Family and Community Medicine in August 2018. Before joining the faculty at NEOMED, I earned my Ph.D. in literature from Rice University in Houston, Texas, where I was a graduate certificate student with the Center for Critical and Cultural Theory, the Center for Teaching Excellence, and the Center for the Study of Women, Gender, and Sexuality.
My research appears or is forthcoming in 'American Literary History'; 'Journal of Medical Humanities'; 'The Palgrave Encyclopedia of Health Humanities'; 'English Language Notes (ELN)'; 'Public: Art | Culture | Ideas'; 'Big Data and Society'; 'Hektoen International: A Journal of Medical Humanities'; and the collection 'Transforming Contagion: Risky Contacts among Bodies, Disciplines, and Nations' (Rutgers UP, 2018), among others.
Area of Expertise/Research Interests
As a scholar of American literature and the health humanities, my research explores the intersection of U.S. Literature and the histories of medicine and public health at the turn of the twentieth century, as well as issues of embodiment, social responsibility, and health technology in contemporary health policy and speculative fiction. Tracing the experiences of assimilation, exclusion, and exploitation that accompany demographic change, my scholarship reveals the ways in which community is biologically constituted through the spread of contagion, defined by epidemiological records, governed through public health policy, and discursively produced across genres.
My research also explores the scholarship of teaching in the health humanities, including the value of near-peer narrative for introducing core concepts in the health humanities, reflective practice in medical education, and interprofessional disability education (supported by a NEOMED Strategic Initiative Funding Award).
Education
Ph.D., English Literature, Rice University, 2018
M.A., English Literature, Rice University, 2016
B.A., English, University of Vermont, 2010
Courses
College of Medicine:
I am the Faculty Co-Director of the M1-M4 longitudinal Reflective Practice Curriculum and Co-Director of the M4 Clinical Epilogue and Capstone Course, in which I teach two electives ("Speculative Bioethics" and "The Political Practitioner"). I am a Reflective Practice leader in M1-M4, teach a "Narrative Medicine" elective in M4, and facilitate small-group and interprofessional sessions across the curriculum in addition to lecturing on narrative medicine, disability theory, and histories of medicine in the Patient, Physician, and Community series.
College of Graduate Studies:
I offer a number of graduate seminars in the Medical Ethics and Humanities program in the College of Graduate Studies: "Topics in Health Humanities" (3 credits), "Invalid Women: Narratives of Women's Illness" (1 or 3 credits), "Narratives of Disability and Embodiment" (1 credit), and "Outbreak Narrative: 'Plague' in Film and Literature" (1 credit).
Academic & Professional Activities
Faculty Director, William Carlos Williams Poetry Competition
Faculty Advisor, Creatives in Medicine Student Interest Group
University Faculty Council
College of Medicine Curriculum Committee
College of Medicine Clinical Curriculum Subcommittee
Awards
Strategic Initiative Funding Award, "Disability Studies and Health Professions Expansion" (December 2021)
Education Innovation Award, "Medicine and Disability Studies Thread" (July 2020)
Presentations
"Sharing Space: Engaging the Disability Community in the Design and Delivery of Disability-Focused Medical Education," Paper Presented at the Health Humanities Consortium (HHC) annual conference, March 2022.
"The Politics of Public Health in Late Nineteenth-Century U.S. Literature," Paper presented at The Society for the Study of American Women Writers (SSAWW) triennial conference. Baltimore, MD, November 2021.
"Pandemic, Promiscuity, and Contagion," Paper presented at the HHC annual conference, March 2021 (remote).
"Biometrics and Embodied Narrative." Keynote Address, "Bodies in Narrative" Graduate Conference. University of Akron. Akron OH, March 2019.
"Early Twentieth-Century Latinx Literature as Public Health History in the Borderlands," Paper presented at the Annual Conference of the Society for the Study of Multi-Ethnic Literatures of the United States (MELUS). Cincinnati OH, March 2019
Publications
Bracken R.C. (2021) Reflective Practice in Medical Education. In: Crawford P., Kadetz P. (eds) Palgrave Encyclopedia of the Health Humanities. Palgrave Macmillan, Cham.
Klugman, C.M., Bracken, R.C., Weatherston, R.I., Konefal, C.B., and Berry, S.L. (2021). "Developing New Academic Programs in the Medical/Health Humanities: A Toolkit to Support Continued Growth." Journal of Medical Humanities 42(2).
Bracken, R.C., Major, A., Paul, A., and Ostherr, K. (2021) Reflective Writing about Near-Peer Blogs: A Novel Method for Introducing the Medical Humanities in Premedical Education. Journal of Medical Humanities. 42(2). Published online April 2021.
Bracken, R.C. (2020) Influenza and embodied sociality in early twentieth-century American literature. American Literary History, 32(3): 507–34.
Bracken, R.C. (2020) The ghost in the machine: biometric data, medical imaging, and embodied narrative. PUBLIC: Art | Culture | Ideas, 60: 175–87.