Master of Leadership in Health Systems Science
Develop your professionalism and leadership skills while advancing your knowledge of health systems science in the Master of Leadership in Health Systems Science program. Students in this program learn to analyze the way care is delivered within a health care organization to improve patient care and maximize health.
Students in this program will learn how the aims of health science work together to better achieve enhanced patient experience within health systems, including improved patient and population health, reduced cost and better work-life balance for practitioners. Through health systems science, NEOMED aims to educate a future generation of collaborative and effective physicians and health care workers.
Application Deadline
Early Deadline: May 1
Final Deadline: June 1
Prerequisite Courses
No prerequisite courses
Entry Term
Fall Semester
Delivery
In-person
Program Length
1 year
Credit Hours
30 credits
Admission Requirements
A Bachelor's degree (or higher) from an accredited college or university.
An undergraduate GPA of at least a 3.0.
Candidates interested in professional school enrollment following potential M.L.H.S.S. degree completion must submit appropriate test scores related to professional school admission process (e.g. MCAT).
Up-to-date licensure, in the case of practicing professionals
Current curriculum vitae (CV) containing contact information, education, employment, scholarly activities, and licensure (if applicable).
Personal statement explaining why you wish to pursue the Master of Leadership in Health Systems Science program and how this program of study would further your professional goals (1,500 words maximum).
Official transcripts from all institutions where you have been enrolled (includes undergraduate and graduate courses).
A minimum of one (1) recommendation/evaluation is (must be submitted through the application system).
First Person
Reflections on the Master of Leadership in Health Systems Science program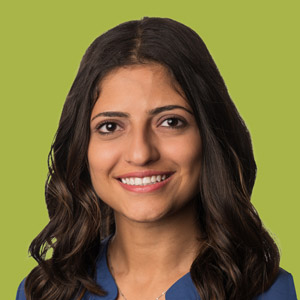 "Unlike the majority of guaranteed tracks to medical schools that are science-based, this program focuses more on teaching students about the different health systems, their components, how they are managed, and how they may affect the care provided to the patient. Thus, this program plays a huge role in building competent physicians who are not only aware of the clinical aspect of care but also how the system is run."
— Marian Wagieh Khalil