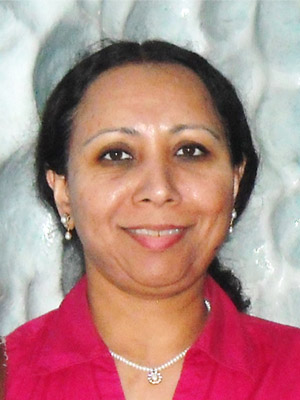 Academic Title(s)
Associate Professor of Integrative Medical Sciences
Administrative Title(s)
Co-Director, Integrated Pharmaceutical Medicine Graduate Program
Chair, IACUC
Chair, KSU-BMS Pharmacology Graduate Program
Bio
July 2017-present Associate Professor with Tenure, Department of Integrative Medical Sciences, College of Medicine, NEOMED
Oct 2009-June 2017 Assistant Professor (tenure-track), Department of Integrative Medical Sciences, College of Medicine, NEOMED
March 2010-present Graduate Faculty, School of Biomedical Sciences, Kent State University
2008-2009 Project Staff, Department of Molecular Cardiology, Cleveland Clinic
2003-2008 Research Associate, Department of Molecular Cardiology, Cleveland Clinic
2002-2003 Postdoctoral Research Fellow, Department of Cellular and Integrative Physiology, Indiana University School of Medicine, Indianapolis
2000-2002 Postdoctoral Research Associate, Department of Animal Sciences, Purdue University
1999-2000 Postdoctoral Research Fellow, Department of Anatomy, Physiology and Pharmacology, College of Veterinary Medicine, Auburn University
Area of Expertise/Research Interests
Overall research interest: Non-lipid Causes of Vascular Disease.
Ongoing projects include:
O-GlcNAc signaling and abnormal glucose metabolism in etiology of diabetic vascular disease;
Role of leptin and TSP-1 in vasculopathy associated with metabolic syndrome;
Mechanistic link between Metabolic dysfunction and Alzheimer's Disease.
We utilize a variety of techniques including biochemical assays, cellular and molecular biology approaches, invasive and non-invasive procedures of lesion detection, metabolic phenotyping and cell-culture studies in conjunction with in vivo mouse models of diabetes, obesity and atherosclerosis, including transgenic mouse lines.
Educational Background
Bachelor of Pharmacy, Dept. of Pharmaceutical Sciences, Jadavpur University, Calcutta, India (1990)
Master of Pharmacy (Pharmacology), Dept. of Pharmaceutical Sciences, Jadavpur University, Calcutta, India (1992)
Ph.D. in Pharmacology, University of Louisiana at Monroe, Monroe, LA, USA (1999)
Courses
Didactic Courses
Instructor and Co-Course Director: Physiological Basis of Medicine (M1/P1), 2011-Present
Instructor: Molecules to Cells (M1/P1), 2015-Present
Instructor: Clinical Epilogue and Capstone (M4), 2014-Present
Instructor: Principles of Medical Sciences (M2), 2010-Present
Instructor and Course Director: Molecular Pharmacology (MS/PhD), 2013-Present
Instructor and Course Director: Introduction to Pharmacology (MS/PhD), 2013-Present
Instructor: Cell Signaling (MS/PhD), 2013-Present
Instructor: Microcirculation (MS/PhD), 2013-Present
Longitudinal Courses
Group Leader: Prologue (M1/P1), 2012-2016
Group Leader: Evidence-Based Medicine (M1/P1), 2011-Present
Group Leader: Practice-based Learning and Improvement (M3), 2013-Present
Teaching Activities:
Instructor: Human Architecture and Composition (HAC), M1
Instructor: Cardiovascular Pulmonary and Renal Systems (CPR), M1
Instructor: Gastroenteric, Reproductive and Endocrine Systems (GRE), M1
Instructor: Diagnosis and Treatment, M2
Instructor: Clinical Epilogue and Capstone, M4
Instructor and Course Director: Molecular Pharmacology, MS/PhD
Instructor and Course Director: Introduction to Pharmacology, MS/PhD
Instructor and Course Director: Cellular and Molecular Signaling, MS/PhD
Instructor: Microcirculation, MS/PhD
ACADEMIC & PROFESSIONAL ACTIVITIES
Ad hoc reviewer: Circulation Research, American Journal of Physiology, Endocrinology, Journal of Endocrinology, Diabetes & Metabolism, Current Pharmaceutical Design, Cardiovascular Research, Cell Biology and Toxicology, Application of Clinical Genetics, Basic Research in Cardiology, Biological Trace Element Research, Molecular Nutrition and Food Research, International Journal of Cardiology, International Journal of Nanomedicine, Canadian Journal of Physiology and Pharmacology, Genes and Nutrition, Scientific Reports, Antioxidants and Redox Signaling, Journal of Molecular and Cellular Cardiology, Food and Nutrition
Editorial Board Member, International journal of Cardiology 2017-present, Scientific Reports 2018-present
American Heart Association Institutional Research Enhancement Award (AIREA) grant reviewer 2017-present